Anantha Prasad S, a seasoned technocrat is a qualified mechanical engineer and a qualified safety professional. He specializes in Environment, Occupational Safety & Health domains of Engineering.
Ananth, possesses about 3 decades of corporate & field experience working with Global conglomerates like Robert Bosch and General Electric Corporation. In his vast industrial experience, Ananth has played a vital role in the operationalization of Bosch Manufacturing plants at Naganathapura Bangalore and Jaipur in Rajasthan. His major milestones as a maintenance expert comprise of establishing and operating a robust system for maintenance cost budgets and maintenance management systems.
Ananth with like-minded professionals co-founded "Sudaksha Management Solutions LLP" a multi-faceted engineering consultancy firm in 2016. He partners with CGE Risk Management Solutions B V, The Netherlands and has brought to India, Barrier based Risk Management using BowTie methodology and the BowTieXP software. His major projects comprise designing EHS framework, safety audits, peer EHS and engineering reviews, accident investigations and risk management programs.
V.V Kulkarni is  a Mechanical Engineer, with more than 40 years of multifunctional experience in Bosch, Bangalore.
More than 10 years in senior management positions.
Last Position held at Bosch: – General Manager(Projects)
Core Competencies:
Project Management (Green field and Brown field Projects)
Maintenance and Facilities Management
Plant Relocations
Training and HR

Nagaraj Banaji
Senior consultant - Technology & Project Management
Senior Consultant – Technology & Project Management
Prior to becoming the Technical Consultant, Mr. Nagaraj Banaji worked in various capacities in BOSCH (India) Limited, leading departments like production, technical functions, and projects. He retired as Vice President (Projects), after successfully completing the Bidadi Project for BOSCH.
After retirement, he has been closely associated with residential projects and has been providing technical consultancy during various stages of such projects.
He leads a technical team to implement the construction of multiple residential projects.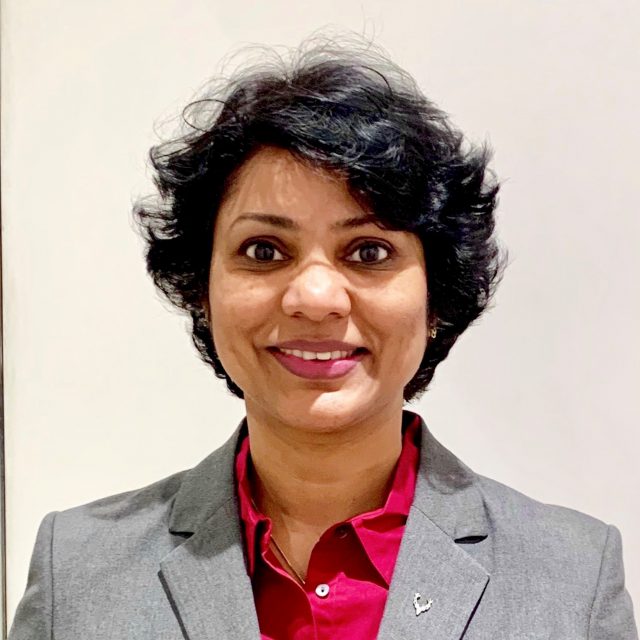 Flt. Lt. Mukti Srivastava
Director - Operations
Flt. Lt. Mukti Srivastava, a seasoned administrator with professional experience spanning in excess of 2 decades, holds the accolade of being commissioned as the first ever lady Pilot Officer as Air Traffic Controller of the Indian Air force. During her tenure, Mukti has played vital role in terms of maintaining sovereignty and Integrity of the Nation' against aggressions. Post her service in the Indian Airforce, Mukti Played a pivotal role in operationalising Mukti Enterprises in Delhi and was India's first All Women Operated CNG Station, thus empowering
women to step into the male dominated bastions.
At HCL Technologies, Noida, as Senior Manager – Administration, Mukti enabled seamless operations in multiple locations by formulating, administering and operationalising policies, systems and procedures in the facilities department in conformance to OHSAS 18001 system requirements. Her endeavours contributed for HCL in becoming the first BPO in the world as Level-3 PCMM certified organisation. Furthering her career at John F Welch Technology Centre, Bangalore, the multi business Research & Development Centre of the General Electric Corporation, the biggest technology centre for the company globally, Mukti headed the facilities team to manage an array of services to enable seamless conduct of operations in about 300 laboratories of the centre and well- being of about 5,000 researchers and technologists.
A new dimension in her career led Mukti to associate herself as the Deputy Vice President, Administration & Facilities at Zee Media Corporation Limited, a prominent media house of the country. She was responsible for seamless operations in 34 locations across India for facility services like office space management, travel and utilities management to ensure business continuity. Mukti then took a 4-year career break between 2014 & 2018 to mentor and guide her daughters in their academic excellence. Today, as Director – Operations, Northern Region, of Sudaksha, Mukti's efforts are in growing the organisation for a Pan Indian Presence. Academically Mukti holds degrees as Bachelor of Science and Bachelor of Law from Meerut University and a Master's degree in Business Administration (Personnel Management) from Symbiosis Institute of Management Studies, Pune, India. Flt Lt. Mukti Srivastava, as an avid athlete is a National level badminton player from her days as a student. She represented Meerut University at the All India Universities championships and has an array of podium finishes. Today, she continues to play in the Master's National Badminton tournaments.

M Vinayaga Murthy
Senior Consultant - Buildings & constructions
M Vinayaga Murthy aka MVM is a practicing civil engineer with over 38 years of
professional experience in the field of construction engineering. His career
spread across realty companies across the nation and corporate business houses.
In his vast career, MVM has played vital role in planning, execution, cost budget
management and co-ordination with multiple agencies for seamless execution of
projects adhering to quality, time and cost factors.
In his career at Bosch spanning 26 years, MVM was responsible for planning and executing the
construction of industrial and administrative buildings in the company's different sites. The
Naganathapura plant project was a pioneer in the country to use North light illumination and pre-cast
mould structures for roof elements in each industrial building spanning 9,680 m2 of floor area by
engaging multiple contractor companies. In technical interior design of offices, he was responsible to
plan and execute the upgrade of all sales & Regional offices of Bosch across India. To facilitate the
migration of the manufacturing facility at Adugodi, Bangalore to the Bidadi Industrial area, MVM
managed a cross functional team for a co-ordinated execution of the construction activity with an
array of contractor companies. He superannuated from M/s Bosch limited in Dec 2016 with a
cumulative experience of about 200,000 m2 of construction projects in his career.

K. Srinivas
Senior Consultant - Structural Engineering
K. Srinivas, a Civil engineer qualified from Bangalore University holds a
master's degree with specialisation in Structural engineering. His
professional experience spans about 38 years in the field of construction
industry.
Srinivas, in the initial part of his career was associated with leading public-
sector undertakings like ITI & BEML. In this tenure he played a vital role in
designing and planning the construction of large scale industrial buildings,
apartment complexes and hospitals.
Srinivas is actively associated in delivering services in the field of building structural design services, project
management, value engineering consultation on all aspects of construction technology. For the
industrial sector, he facilitates the design of heavy duty machine foundations and infrastructure
utilities like water treatment plants.
He has published many technical papers in the course of his career. His paper on "Behaviour
of Bonded and Unbonded PSC beams in bending and Shear" in Indian Society of Theoretical and
Applied Mechanics Conference in Rourkela India 1981 has contributed significantly to guide
budding structural engineers in design of beams.
Srinivas is now actively pursuing efforts in the development and implementation of path breaking
Sleeved column supporting structure for construction of large capacity overhead water storage
tanks to perform in all weather conditions at an economically affordable cost for Rural India.
Sudaksha, comes from Sanskrit the ancient Indian Language. It is a 3 syllable word pronounced as Su-dak-sha. Sudaksha Means "Having great energy : Strong & Skilful".
Sudakhsa is the culmination of like minds putting their skills and experience together to aid in the building of robust business enterprises. The portfolio spread of ranges from enablers like due diligence audits to operationalisation of robust systems to run a business successfully. Amongst other services, our niche capability is "Barrier Management", a process which acts more like an early warning system in any business. It helps in systematically identifying all risks and enables the management in making timely course corrections against low frequency, high consequence risks.
We participate in the nation's efforts in shaping up trained, skilled, motivated and sustainable workforce emphasising on safe and environment-friendly work culture.
To be active enablers in National Skill Development Movement through enhancement of knowledge base to achieve higher productivity.